Over the last 6 years, I've published a number of bestselling books and online courses. Here is a small selection of some of the most recent ones.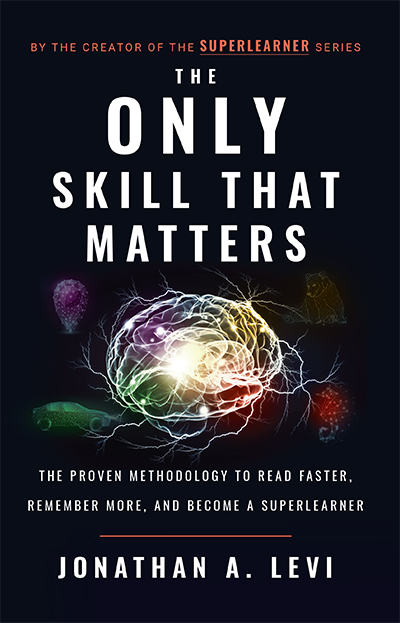 "I'm a big fan of Jonathan and his work. Like morning routines, improving your cognition, focus, and memory is one of THE major game changers in personal development. If you apply just half of what you learn in this book, your life will change forever."
Hal Elrod
Bestselling author of The Miracle Morning and The Miracle Equation
Growing up, I struggled with learning disabilities, low self esteem, bullying, and severe depression. Personal development, entrepreneurship, creativity, and learning saved my life. Today, I focus on sharing my passions with others through educational and informative content across various topics.
I'm a serial entrepreneur, bestselling author, and keynote speaker born and raised in Silicon Valley. At the age of 16, I started an eCommerce company that would go on to become one of Inc.'s 5,000 fastest growing companies in America before being sold in 2011.
Starting in 2014, I became one of the top-performing instructors on online learning platform Udemy, and snowballed this traction into the launch of a full-fledged information products company, which produced such products as the award-winning SuperHuman Academy Podcast; the bestselling Become a SuperLearner® print, digital, and audiobooks; and numerous other online courses through our own online training portal, SuperHuman Academy®.
My latest book, The Only Skill That Matters, was published by Lionscrest in 2019, and details my own journey and the techniques that anyone can use to learn faster.
In 2022, I decided to pivot my focus, and started a rapidly-growing YouTube Channel on my favorite hobby: 3D Printing and making things. I've embraced this challenge as an opportunity to fall in love again with teaching, content creation, and building a new business from scratch.
I hold a B.A. in Sociology from UC Berkeley and a Master's in Business from INSEAD, and live in Tel Aviv, Israel, with my wife, Limmor, and my two sons, Ari and Elai.

Connect with me on the following:

"The techniques taught in this book are the very same ones I used in my research to investigate massive memory improvement—and to win championships myself. Jonathan explains them in a clear, practical, and engaging way for all to apply."
Dr. Boris Nikolai Konrad
Neuroscientist & Memory Games
Championory Games champion
"The Only Skill That Matters is the only book that matters if you're looking to make your studying and learning more efficient. Not only is Levi's book an awesome one-stop shop for all things to boost your brain power, you're learning from one of the best!"
Nelson Dellis
4x USA Memory Games champion
I am a trained public speaker, and have given keynote presentations to audiences as large as 2,500. My past speaking engagements include Shell®, Genius Network®, and TEDx. 
What if Schools Taught Us How to Learn
TEDxWhiteCity
Like it or not, in the next ten years, every knowledge worker in the world will be faced with a choice: get really good at learning so you can stay relevant…or become obsolete. What do you do about this? Read this book. Jonathan Levi is one of the world's top authorities on accelerated learning, and this is the handbook to ensure you don't get left behind.
Tucker Max

4x New York Times bestselling author
Online Education Consulting
Over the last 6 years, my team and I have developed and produced online courses that have been enjoyed by over 250,000 students in all 205 countries and territories. Our approach to online education is unique, in that it combines my significant real-world experience in the field of online education and pedagogical design with my deep passion and understanding surrounding the science of learning. 
If you are looking to produce your own online course, my team and I have various levels and packages, depending on your needs. These range from external consulting and guidance, to a "done-for-you" production service, and even full partnership. 
To learn more about our pricing and packages, please review the following document. You may use the contact form below for any additional questions, or to schedule an exploration call.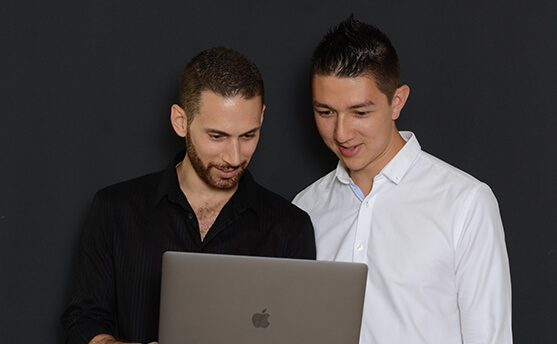 Throughout my career, I've had the honor of working with many of the world's top thought leaders, CEOs, authors, and even politicians. Do you know what they all have in common? They are all prolific readers and learners. That's why The Only Skill That Matters is such an important book. If you want to reach your full potential, picking up this book is a great start.
Joe Polish

Founder, Genius Network & Genius Recovery
To inquire about partnerships, speaking, or consulting, please submit the attached form, and myself or a member of my team will be in touch.